Join Our Team
In a health care world that's becoming more complex, the basics of quality care still matter the most.
Incredible Health Care Begins with Incredible People
At Margaret Mary, we take incredible care of our patients as well as our team members. We promote health and wellness throughout our communities and within our own organization, too.  In addition to offering a competitive compensation and benefits program, we provide a culture of respect and compassion where everyone is a valued member of the MMH family.
We know that creating a positive team member experience is critical to creating a positive patient experience. That's why teamwork, integrity and service excellence are so important to us.
We're always looking for other enthusiastic, qualified professionals who share a passion for making a difference in the lives of others. If you're interested in joining a progressive, growing organization where incredible things are happening every day, we invite you to explore our job openings.
MMH is an equal-opportunity employer. All qualified applicants will receive consideration for employment without regard to race, religion, color, national origin, sex, age, gender identity, gender expression, sexual orientation, status as a protected veteran, among other things, or status as a qualified individual with disability. Reasonable accommodations to apply for a job are available by calling the Human Resources Department at 812.933.5259.
Team Member Benefits (Eligibility criteria may apply)
Medical & Prescription Coverage
Dental & Vision Coverage
Retirement Savings Plans
Paid Time Off
Tuition Assistance
Training & Development Opportunities
Life, AD & D and Disability Insurance
Employee Assistance Program
Wellness Program and Incentives
Flex Spending Accounts
Discount on Hospital & Provider Services
Special Activities and Celebrations
More about employment opportunities at MMH?
812.933.5258
We'd LOVE to hear from you!
Physician Opportunities
MMH offers a unique combination of advantages for physicians who wish to establish a practice or to advance their careers – all within an area that offers an exceptionally high quality of life. We understand the importance of ensuring our doctors find a "good fit" for a practice and a community.
MMH provides health care services to Ripley, Franklin and Decatur counties. Conveniently located within an hour's drive of Indianapolis and Cincinnati, our communities have big-city access with the advantages of small-town living.
When asked what local residents like best about southeastern Indiana, most will tell you it's a great place to raise a family. Families here take great pride in the values that matter most – family, faith, a strong work ethic and quality education. Our communities offer both public and private schools featuring top-notch teachers and cutting-edge technology.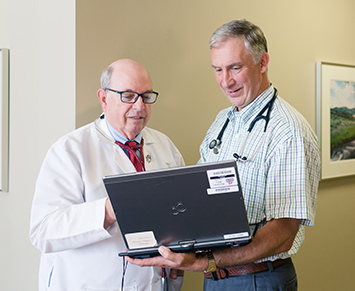 At Margaret Mary Health, we value our physicians and realize they are the cornerstone of our organization. Pictured: Dr. Charles McGovern and Dr. John Gryspeerdt

More about physician opportunities at MMH?
812.933.5208
We'd LOVE to hear from you!
Our Mission
To improve the health of our communities
Our Values
Continuous Improvement

Learning

Integrity

Customer Focus
Our Vision



To be the best health care provider for our communities where people choose to come for services; where physicians choose to practice; and where team members choose to work
Volunteer Opportunities
If you're interested in becoming a volunteer, there are a wide variety of positions, from being directly involved with patient care to assisting staff members in clerical and support roles. As a volunteer at MMH, you can serve in many departments including:
Business Office
Outpatient Care
Inpatient Care
Cancer Care
Home Care
Same-Day Surgery
Administration
Typical clerical duties can include copying, faxing, filing, organizing charts, labeling supplies, preparing mailings, entering data, answering the phone, greeting visitors and delivering mail and flowers. To enhance patient care, volunteers assist by reading or visiting patients and passing water and meal trays.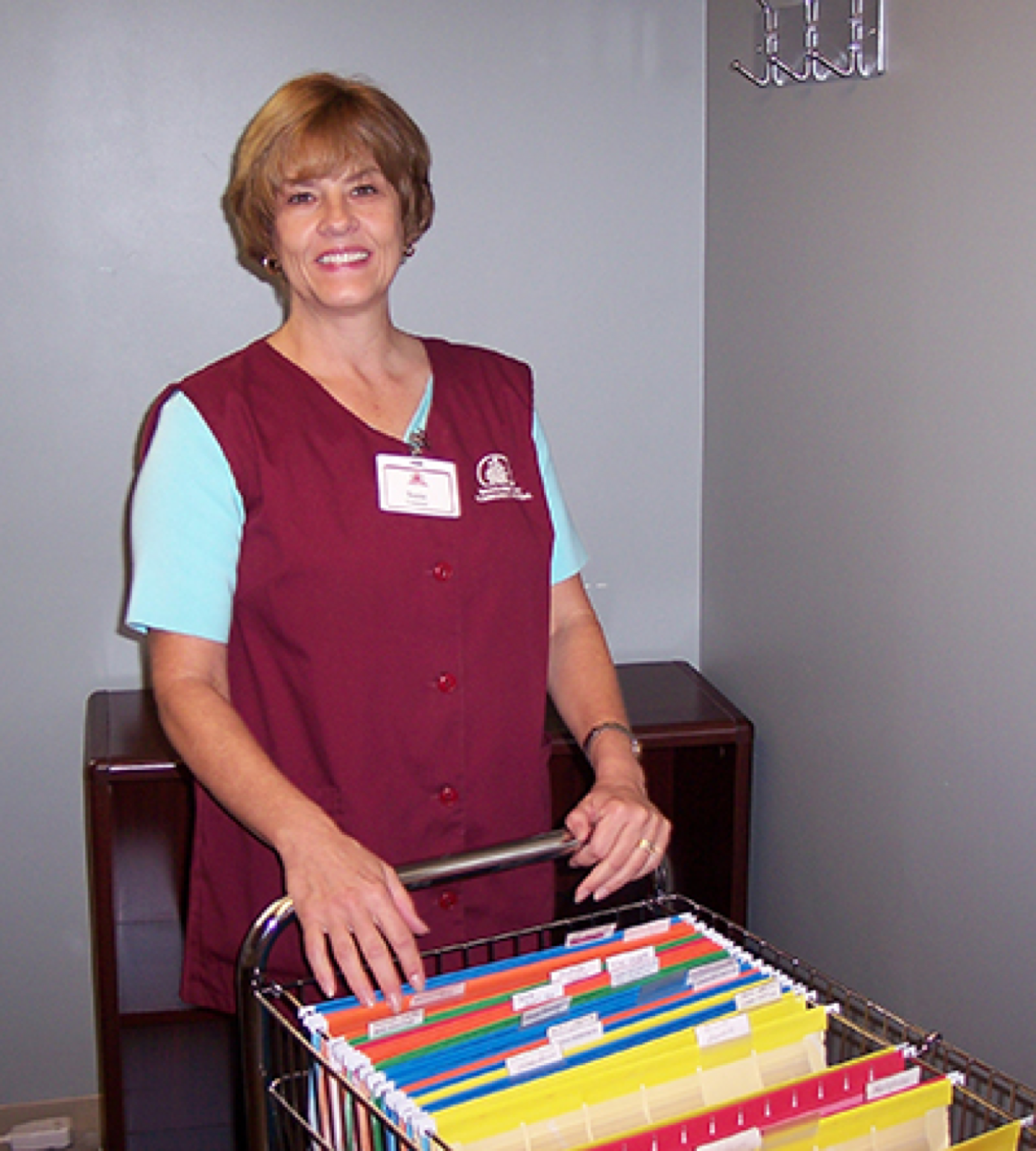 For more than 80 years, volunteers have played a vital role in the operations and delivery of care at Margaret Mary Health.
Volunteer Requirements
After we receive your completed application, you will receive a call from our Volunteer Services Coordinator to schedule an interview. All applicants over the age of 18 are required to pass a criminal background check prior to becoming a volunteer. You also must complete a two-step Tuberculin Skin Test which involves two injections one to three weeks apart. Finally, volunteers must undergo a brief orientation.
Required Documents